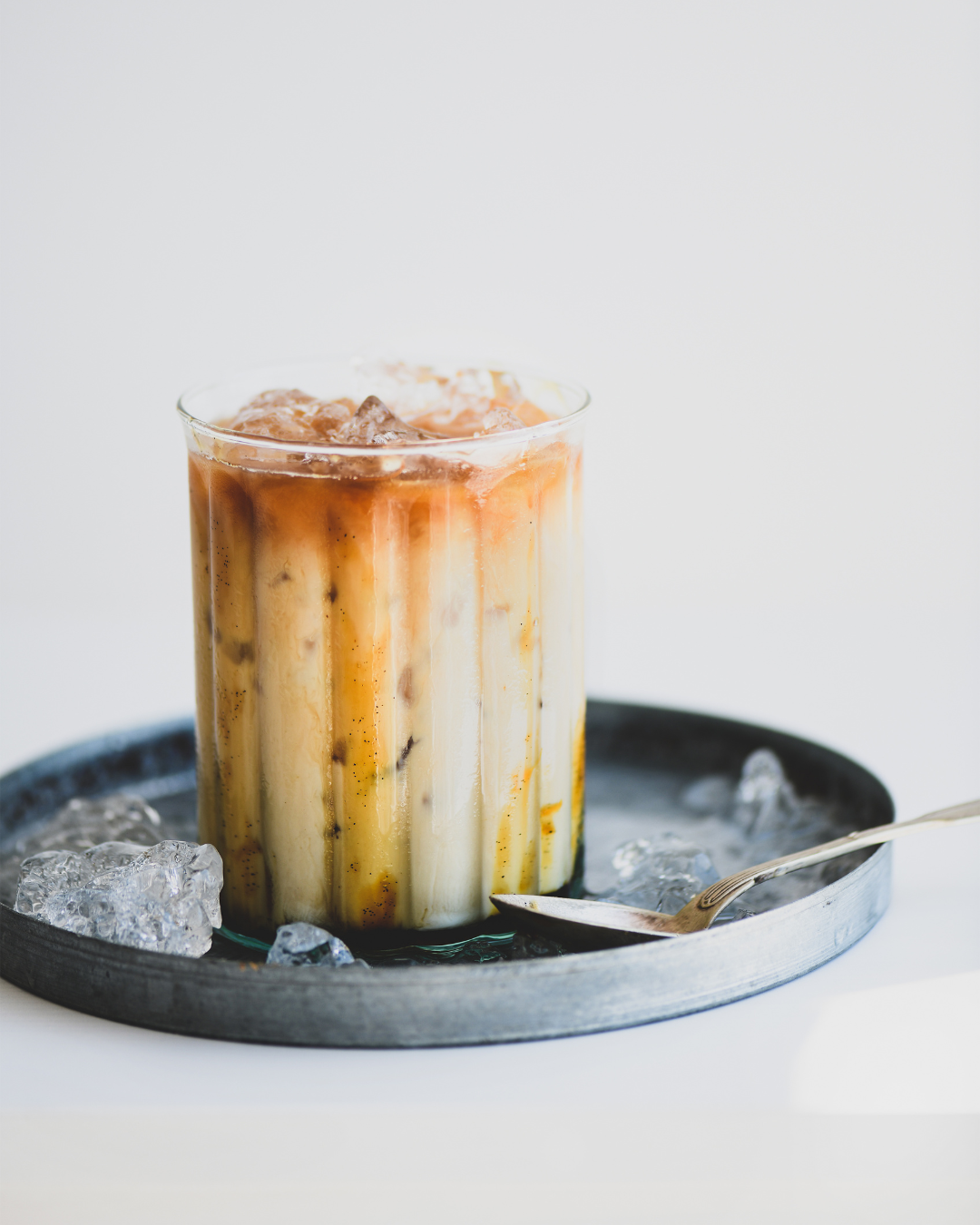 Iced Apple Crisp Macchiato
Ingredients
For Syrup:
¾ cup water
½ cup brown sugar
1 tablespoon maple syrup
½ teaspoon cinnamon
1 tart apple peel
For Iced Coffee:
Ice
2 tablespoons of prepared apple crisp syrup
¾ cup Dean's milk of your choice
1 shot espresso
Cinnamon sugar, for topping, optional
Caramel syrup, for topping, optional
How to
For syrup: In a small saucepan, combine water, brown sugar, maple syrup, cinnamon, and apple peel. Heat over medium-high until it starts bubbling, then reduce to low heat. The syrup mixture should have a gentle thickness without being overly dense. Allow it to cool, discard the apple peel, and store in the fridge for up to two weeks.
Place ice into a glass. Pour in the syrup and then add milk. Gently pour the espresso shot over the milk. For an extra touch, you can sprinkle cinnamon sugar and drizzle caramel syrup on top. Give it a stir to blend everything together and savor your delicious creation!